The last time I was here talking about this particular topic, I was talking about a very "innocent" time. Back before the hair started growing in places where there wasn't hair before, before the voice started doing that stupid squeaky/crackly thing and before the hormones started running rampant like stampeding wildebeests through my little veins.
I was waiting on the playground before school, when I noticed that there was a change in some of the girls. I couldn't place my finger on it. They were the same girls who I had gone to school and shared the same class rooms with for the past 6-7 years and something was definitely different.
So here I am, waiting for the bell to ring, and I just happened to glance over and noticed one of the older students was taking off her sweater.
As I was looking, her uniform shirt and her sweater got all tangled up. That's when I saw a vision that would change my life forever.
I had seen her boobies.
My first ever pair of real flesh and blood boobies and I had SEEN them.
Although it was a fleeting moment, I had witnessed God's most perfect creation.
That's when it hit me and ironically so did she (I had not learned the fine art of "covert looking". I mean give me a break, this was my first time looking at "real ones").
And that's when I started to notice all the girls had curves where there weren't curves before. There were bumps in places that just last year weren't there.
That shocked me straight to the core.
It also made me look at women a little differently. Instead of just noticing cute girls, I was looking at umm...other things too.
Needless to say that also, affected the way I looked at TV and movies. I had gotten my first taste, so to say, of boobies and I wanted more.
Oddly this is an affliction I am still fighting today.
Although I don't fight it very hard.
Heh heh.
So without further ado,
The Top 10 WOMEN OF TV AND FILM pt 2 in no particular order. OK, they aren't all of TV and Film but nobody's perfect.
1. From her days as THE Guess Jeans girl
Claudia Schiffer
2. Another Guess Jeans girl
Anna Nicole Smith
3. Juliette From the movie "...and God Created Woman" played by
Bridgitte Bardot
4.Allison Carr from The Breakfast Club played by

Ally Sheedy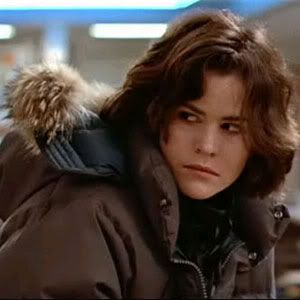 5. Brenda from Beverly Hills 90210 played by

Shannen Doherty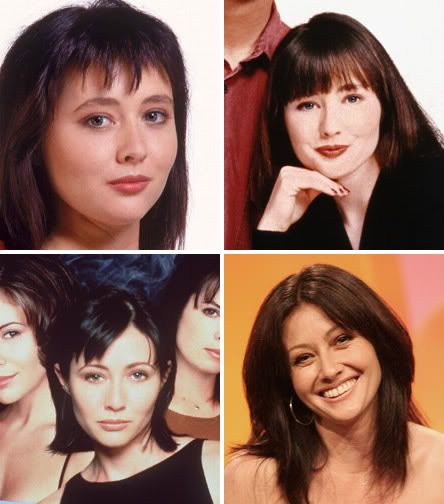 6.
Nora Diniro from the movie "Pump Up The Volume" played by
Samantha Mathis
7.
Samantha Josephine "Sammy Jo" Dean Reece Carrington Fallmont from the TV show "Dynasty" played by
Heather Locklear
8. Colleen McMurphy from the TV series "China Beach" played by
Dana Delany
9. Catherine Chandler from the TV series Beauty and the Beast played by
Linda Hamilton
10. Sports Illustrated Swimsiut Covergirl

Kathy Ireland
and now the honorable mentions
From the TV series "Head of the Class"
Khrystyne Haje
From the TV series "The Fall Guy"
Heather Thomas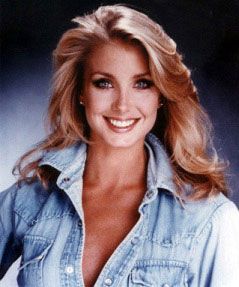 From the Movie "Summer School"
Courtney Thorne-Smith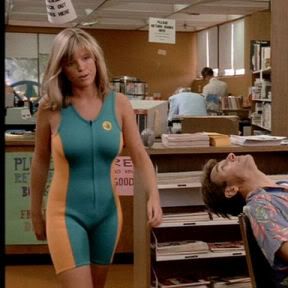 From the movie "Better Off Dead"

Diane Franklin
Well I hope you all enjoyed. Talk to you all soon.


Currently listening:
Pride
By White Lion
Release date: 2008-07-15