Hello one and all, some and most and yes...even you.  How are my favorite friends and cohorts today?  I really hope you all answered "good" and if you didn't I'm sorry, but remember...in all things, even this shall pass.
Me?  Well...I'm a really confused.
I was looking on the popular blog thing, and I saw something that made me curious.  Keke Palmer has a blog, and she asked...
"Want Me To Text You?"
So being the curious cat I am, I clicked.  She had this "Ad" to sign up on say-now(dot)com and she would send you a daily text message.
OK.
I thought "That is a great way to be interact with your fans."  My curiosity being satisfied, I was about to "arrow back" out of her blog, when I accidentally hit the scroller on my mouse.  And I saw something that just completely blew my mind.
The second comment had a phone number on it.  But not just the second comment but about 90% of the comments had a phone number on it!!!
I know I'm not a smart man nor am I a wise man, but why in the Wide World of Sports would you post that kind of information on Myspace??  I mean c'mon.
Haven't we heard the horror stories about the sickos that stalk that prey on the innocent over the Internet?  Or how about the sickos that hunt this and other social networks for their next victims?  Why on Earth would you make yourself such a willing target?  How many times in the past year has there been some person on the news because they had very bad intentions and because some person got lucky they get caught before anything bad happened.
I don't understand.
Why would you put yourself in harms way?  Is getting a "mass message" from someone who doesn't know you that important.  I've done some stupid things in my life.  I'm not ashamed to say that.  Yes I have done business on Ebay and through Craigslist, and like I said before...I know I'm not a smart man nor am I a wise man...but I made sure I at least protected myself as much as humanly possible.
I just don't get it.
I guess the last thing I can say is this...
HEY STUPID, THERE ARE PEOPLE IN THIS WORLD WHO WANT TO HURT/STEAL/ABUSE/MOLEST/KILL YOU.  STOP MAKING IT EASY FOR THEM!!!!!!
And my friends, with that I pass.
My CD and Book RecommendationsCDVan Halen - Fair Warning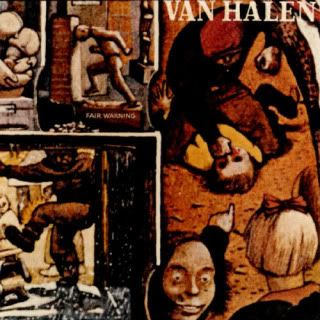 BOOKMaximum Ride: The Final Warning by James Patterson
Powered by ScribeFire.